Pitagoras Internacional SA proudly announces its latest contribution for the protection of the average investor's financial well being.
When the Real Sell signal for Gold occurs, it will be prominently displayed on this site. No confusing discussions, or drama, will appear.
It will be a simple sell statement!
This Free Sell Signal is our contribution to a wealthier, saner, investing environment. We see no possible good resulting from massive losses by the average investor!
For those who believe that that Gold is a "safe" investment, please remember that Gold fell from its high of $850/oz in January of 1980, to a low of $250/oz in December of 1998.This represents a loss of 70.6% of your money! See the chart below for proof of massive gold losses!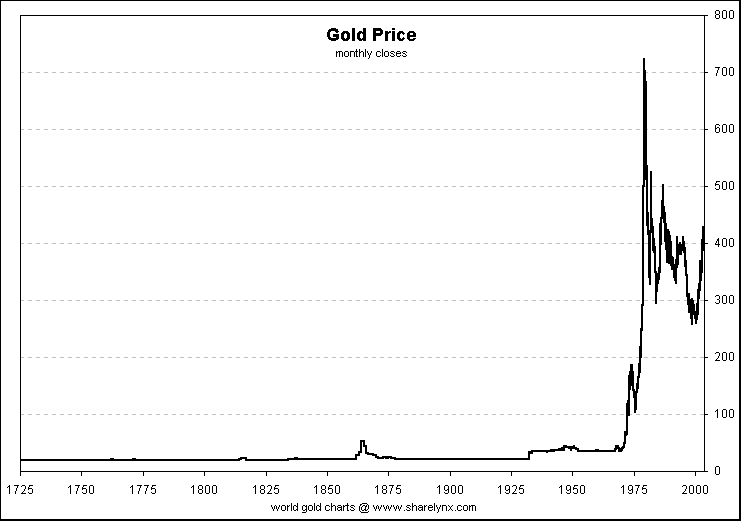 Thank you for your interest in our website!
Honoring the trading principles of Orson Welles and Paul Masson, we will sell no gold before its time!